Home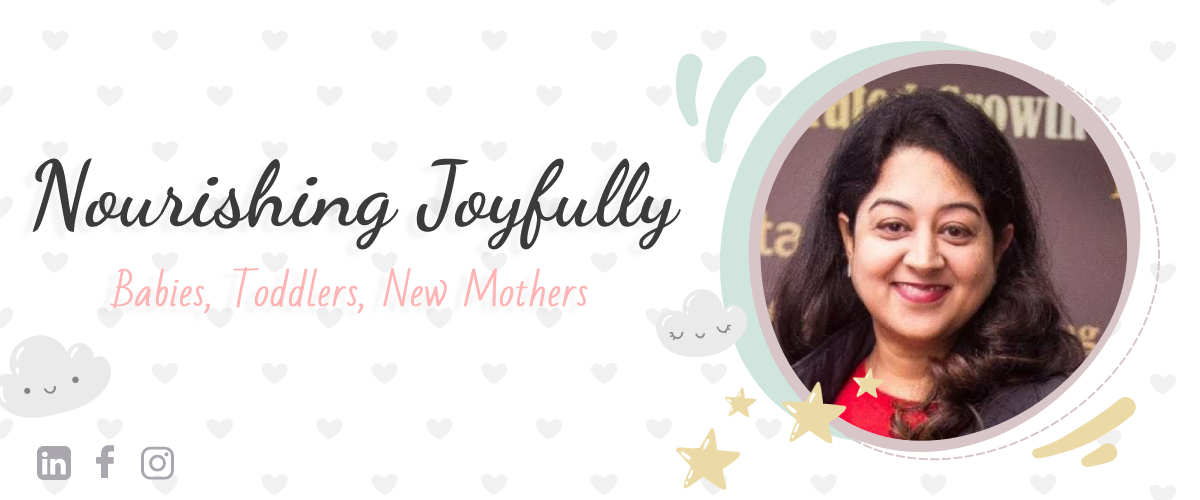 Get my 12+ mamamade kid-friendly nutrition loaded ebook
Perfect for Toddlers and Older Children. Make your mealtimes enjoyable. Add new foods without any confusion
Hi, a warm welcome to all those who are stopping by & willing to know about me.
I am Deepti Arora, a child nutrition coach for mothers with babies and toddlers supporting them in creating happy mealtimes and assisting them to bring their kids hungry at the table joyfully.
Also a postpartum maternal care specialist & work as a lactation consultant with pregnant and new mothers with young babies (just born)
I EMPOWER mothers to create the joyful establishment of breastfeeding, happy and peaceful mealtimes from a very young age, building upon nourishing mindsets for families & assisting them by delicious baby & kid-friendly recipes enriched with nutrition & nourishment, so that they feel joyful every day and raise happy & healthy eaters with confidence and love.
My transformative Journey
I have spent my time over years in planning meals, enhancing nutrients in daily kids-meals, unfolding the child's behavioural stories, growing, evolving & transforming with them, guiding and empowering mothers to build on nourishing mindsets, healing the new mothers with nourishing meals, joyfully & confidently benefiting them to establish breastfeeding, happily supporting them to raise happy & healthy eaters from a very young age.
Soon, with loads of daily interactions with new mothers with babies & toddlers, I realized a mother needs more. 
She is battling at mealtimes and wanted freedom from the daily rejections, waves of anger, and upsets. 
I wanted to help. 
I was passionately inclined to support mothers with all that I have learned with rolling tears and heartaches.  Because those vulnerable mothers,  were only giving attention to moaning and groaning society & there was no real help.
There was no one to tell them, It doesn't have to be so hard. 
With a set of certifications from CAPPA (an international association for pregnancy & childbirth), I am a CPFE professional and support the smooth post-birth transition, a certified lactation consultant & work with Apollo cradle as a lactation consultant & nutritionists for babies & toddlers. 
I have special training in transforming picking eating habits in young children, establishing joyful breastfeeding, beginning confidently complementary foods for babies, and creating nourishing recipes for babies, toddlers & new mothers to nourish them in their first forty days. 
I am the founder of the movement Nourishment with Joy and focus on supporting and mentoring & educating mothers &  families on the importance of slow postpartum, joyful breastfeeding & happy mealtimes. 
Through my 1:1 signature programs, free pieces of training in my small groups, guided consultations with bite-sized solutions,  I am helping compassionate and courageous mothers like YOU to take the charge and raise happy and healthy eaters with ease and lots love.
If you want to kick start your nourishment journey & you are done with mealtime battles or really want to avert the picky eating  before it begins, we are a good fit.
Reach out to me by a message or call me  to have a chat about if this program is a good fit for you and BE ON A JOYFUL NOURISHMENT JOURNEY FROM DAY ONE.